Timers
---
Timer Box - 3 Outputs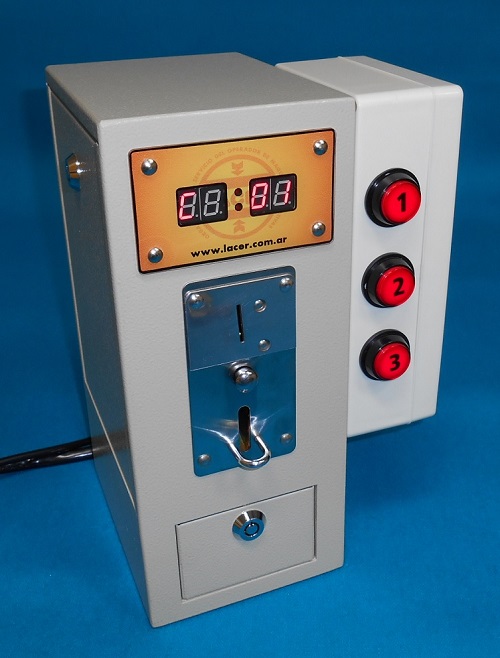 • Timer box with metal case to operate 3 different services.

• Cabinet constructed with 1.2 mm thick metal and exterior finish by with epoxy paint.

• Allows the use of legal coins or tokens.

• Programmable time from 1 second to 24 hours for each different output.

• Programmable price from $0,25 to $20 when using coins, or 1 to 10 coins when using tokens.

• Time is accumulated for each new coin or token into the selected service.

• Drawer with capacity for 500 coins.

• Internal coin and token counter.

• Set whether you want to save the active time before an outage or not.

• Internal sound alarm activates before the time finish.

• All parameters (price, time, counters) are programmed with two internal buttons.

• Includes programming manual, wiring diagram and 220V cable necessary for installation.

Some of the most common applications:

• Car washes.

• Showers in public toilets.

• Lights on tennis and soccer courts.

• Sunbeds.

• Washers and dryers.

• TVs.

• Treadmills.

• Air conditioners.

• Computers.

• Gaming consoles (XBOX, PlayStation, Wii, etc.)

• And any other service that is marketed by fractions of time and requires a prepayment system.

IMAGES OF THE PRODUCT: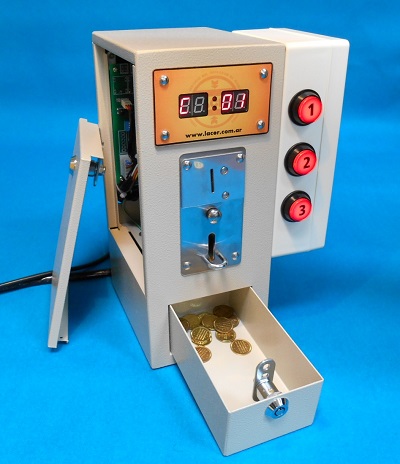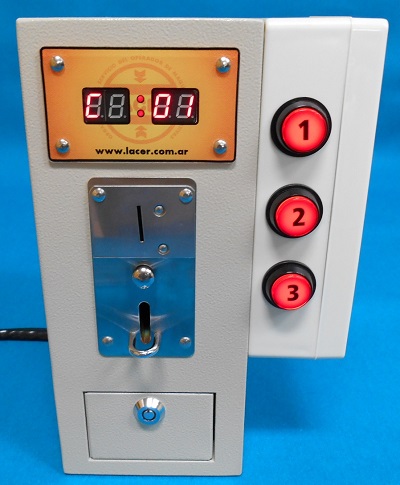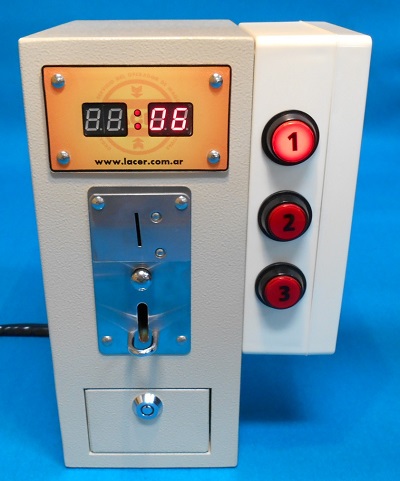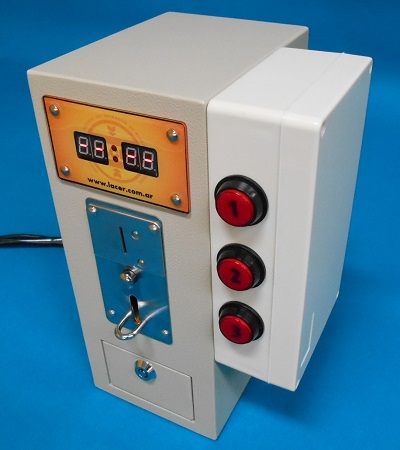 DETAILS:
Dimensions: 200 mm (width) X 320 mm (height) X 180 mm (depth)
Weight: 5,4 kg.
Power Supply: 220AC Volts +/- 5%
• Includes schema and connection cable required for installation.